Trade Show Conventions
Trade Show Rentals at Event Source
Whether you are planning a formal convention, setting up an industry trade show, hosting valued customers for in-house learning events, or putting the finishing touches on your annual corporate meeting, Event Source has you covered! We offer a variety of trade show rentals that will help you set your space for success.
Need classic black trade show booths? We have them in multiple sizes. Prefer more decorative room dividers? Our colorful and luxe-looking drapes, decorative wall panels, and greenery walls offer unique looks. We even rent beautiful sofas, lounge chairs and accent tables that you can rent to create the perfect customer lounge.
Explore some of our most popular trade show rentals below.
---
Trade Show Booth Starter Kits
You want to plan your booth signage and giveaways, not spend a ton of time figuring out how many uprights and base plates you need! Our starter kits are made to take the guesswork out of the backdrop, so you can concentrate on the important things.
Most of these kits offer a choice of black, white, or royal blue drapes. Click through any booth or backdrop kit below to see all the details.
---
Pipe and Drape
Looking to continue a color theme, separate guest speakers, or hide unsightly areas? Our pipe and drape rentals come in a variety of color and fabric options to help you set just the right tone.
Our affordable Premier Drape is the most popular choice, and it comes in almost a dozen colors. Event Source also carries everything you need to hang it, from uprights and crossbars to base plates and supports. Need a little help figuring out the hardware? Your local Event Source team will be happy to assist you!
Event Source Pro Tip: When you need to elevate your backdrops for that special gala, consider our sequin, velvet, crinkle or iridescent crush drapes for a little extra touch of luxe.
---
Unique Dividers
Ready to make a statement? Look beyond drapery and opt for wall panels, water walls, glow cubes and more! Some of our wall dividers offer a custom decal option that allows you to personalize each piece with a logo, photo or other graphic.
---
Convention Furniture and Corporate Lounges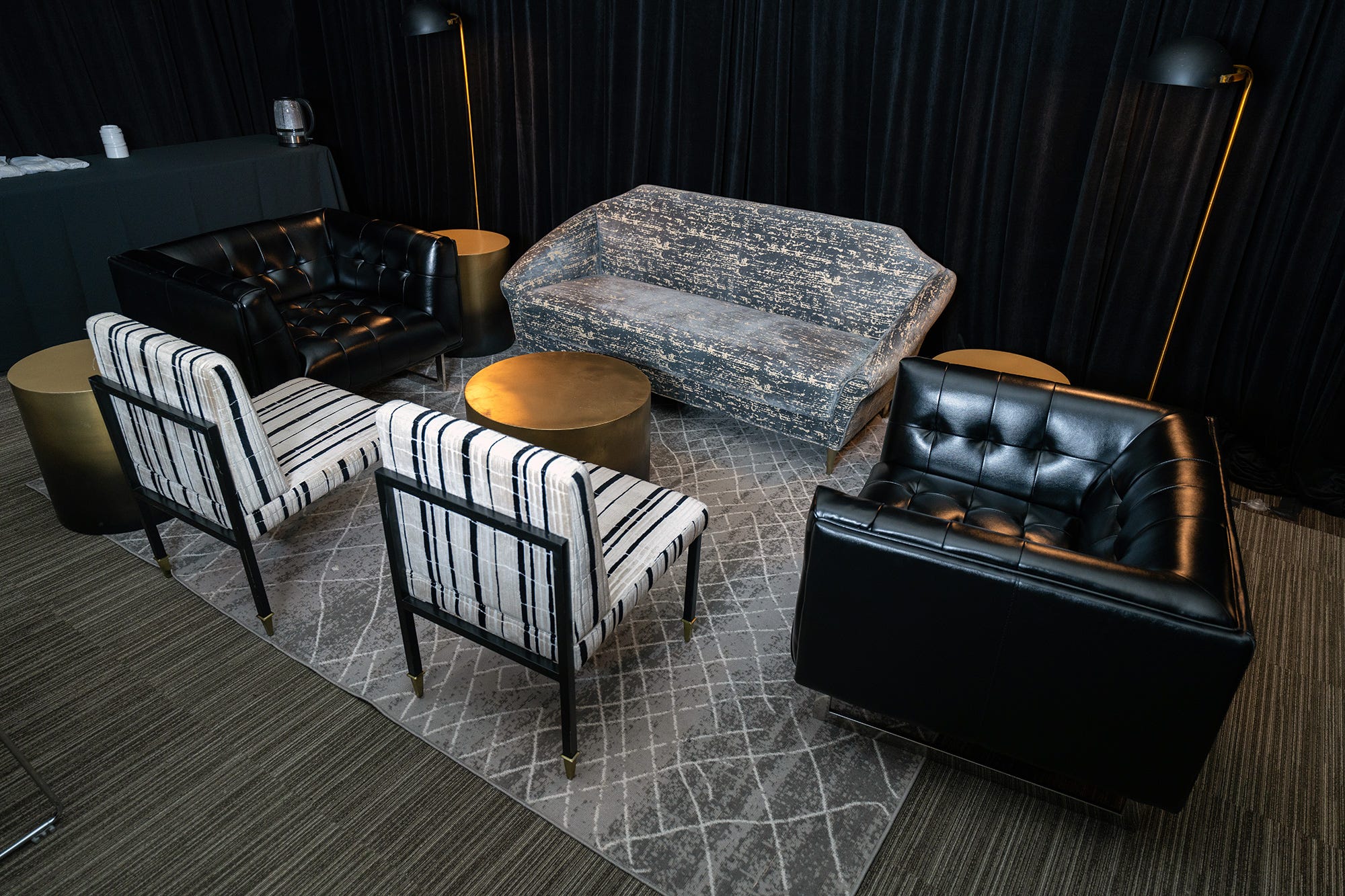 Comfortable guests stay longer, brainstorm and network more, and are more receptive to your corporate messages. Create a beautiful and comfy lounge area with the wide variety of sofas, rugs, chairs and furniture that Event Source offers!
---
Convention Center Delivery
Event Source works with a variety of venues, including some of the largest convention centers in your area: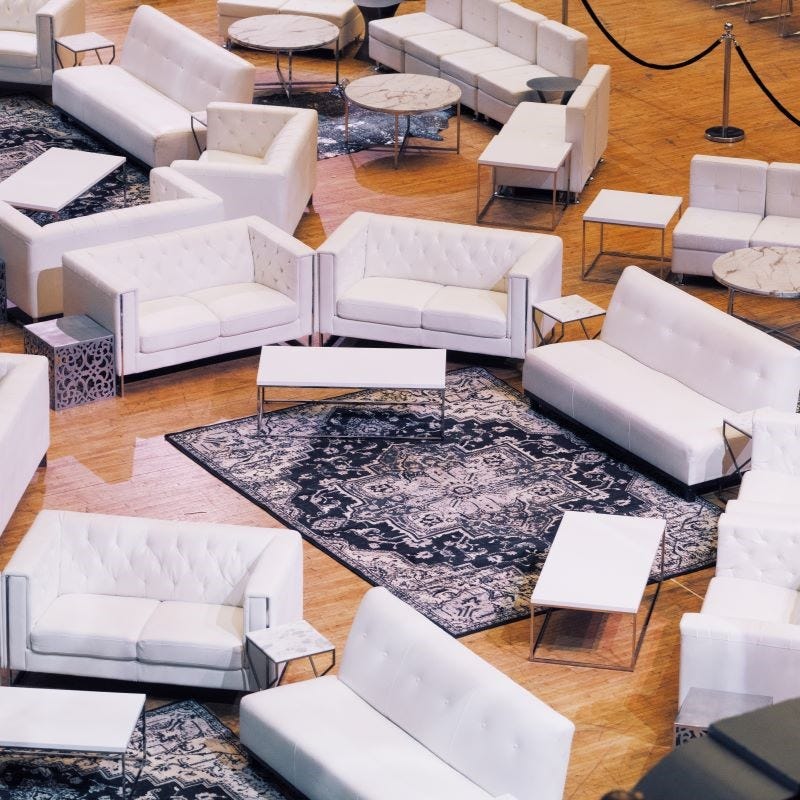 Cleveland
Bayfront Convention Center
Erie, PA
Cleveland Public Hall
Cleveland, OH
Canton Memorial Civic Center
Canton, OH
Huntington Convention Center
Cleveland, OH
John S. Knight Center
Akron, OH
Columbus
Dayton Convention Center
Dayton, OH
Duke Energy Convention Center
Cincinnati, OH
Greater Columbus Convention Center
Columbus, OH
Horizon Convention Center
Muncie, IN
Sharonville Convention Center
Cincinnati, OH
Detroit
Blue Water Convention Center
Port Huron, MI
Huntington Place Detroit
Detroit, MI
Pittsburgh
Blair County Convention Center
Altoona, PA
Monroeville Convention Center
Monroeville, PA
Westin Convention Center
Pittsburgh, PA
---
Why Rent with Event Source?
Explore More Meeting & Trade Show Essentials: